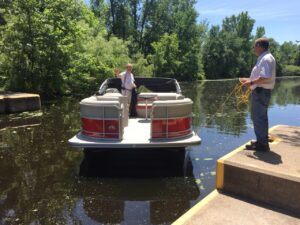 Eureka Lock Hours
The Lock is scheduled to be open weekends from one week prior to Memorial Day, and throughout the summer until one week following Labor Day weekend.
Lock hours are from 9AM - 8PM.
Additional openings until mid October can be arranged by appointment with 24 hour notice, call 920-361-BOAT(2628).
Commodore – Jerry Marten
Rear Commodore - Josh Nigbor
V-Commodore – Jerry Parsons
Secretary – Kimberly Hameister
Treasurer – Glenn Hameister
Director – Jeff Weir
Director – Phyllis Kratzer
Director - Dave Peck
Director - Barry Abbott
Membership Information